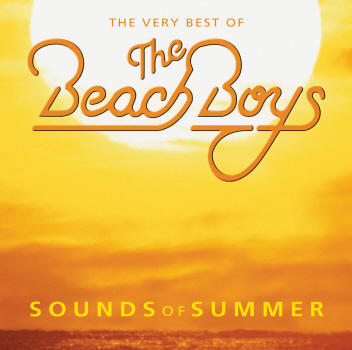 We are now more than half-way through 2010,
The best band in late-night (but not for the best show in late-night) is back with their ninth studio release. The album, which features indie artists Yim Yames of My Morning Jacket, Joanna Newsom, and the girls from Dirty Projectors, is jazzy, funky, and soulful, and reminds us that these Illadelph guys are more than just a house band, and are still one of the best acts in hip-hop. Stream the whole album on MySpace.
Wolf Parade – Expo 86 – June 29th
Wolf Parade is a collaboration of some talented Canadian musicians, featuring Spencer Krug, who has his hand in many different bands, as well as members of Handsome Furs and Hot Hot Heat. Apparently, their third full-length is "more focused" and has "more energy" than their previous albums, which is an exciting prospect. Hear a couple of songs from the album here.
Futurebirds – Hampton's Lullaby – July 13th
This promising Athens, Georgia band is rising quickly since their performance at SXSW, and their debut full-length is certainly something to look out for. They play psychedelic-tinged folk rock reminiscent of early My Morning Jacket, and underneath the unruly country grittiness of woozy, fuzzed out harmonies and weeping pedal steel guitars are really pleasant melodies that wash over you like a warm summer breeze. Cop their debut EP fo' free (recommended: "Red Top Girl" and "Megachills") and check out two songs from the upcoming LP.
Arcade Fire – The Suburbs – August 3rd
Indie darlings Arcade Fire are set to release their third full-length album in August, and are on tour this summer to promote it. They have already leaked four of the 16 (yes, 16) tracks onto the interwebs. People are excited.
Someone Still Loves You Boris Yeltsin – Let it Sway – August 14th
The third LP from this WGTB fave is sure to deliver some sugary indie pop songs that will stick in your head like the backs of your legs to leather. Get the first single here.
The Moondoggies – Tidelands – September 14th
This Seattle quartet's deb

ut album was an infectious brand of whiskey-soaked Americana, marked by

hook-heavy tunes backed with warm three-part harmonies, jangly guitars, and a Rhodes organ

. They are

currently on tour with Blitzen Trappe

r, stirring up some buzz for their sophomore effort. Check out their new EP to hold you over until then.
Panda Bear - Tomboy – September
The solo project of Animal Collective's Noah Lennox has already provided some great summer jams. He says his fourth solo LP will take a slightly different direction, with a rawer, darker sound, but this great musical talent probably still has some mind-blowing psychedelic tunes in store for us. Check out Panda Bear performing the title track live, and pick up the official single July 13th.
GIVERS – TBA - September
My love for this joyfully energetic five-piece from Louisiana is well-documented, and I expect more people will share this band-crush when their debut album drops. Download their debut EP in the Meantime.
Let us know what other albums you're looking forward to this summer, and the rest of the year. Will Kanye West redeem himself? Will Radiohead actually release their album anytime soon ("hopefully it will be a matter of weeks" – fingers crossed)?
-- Jared Iversen