Here are our Top 200 submissions for this week! Along with a few reviews. Let us know what you think and what you've been listening to lately.
1. GIRLS
Album
Read our review here
2. REAL ESTATE Real Estate
Read our review here
3. ISLANDS Vapours
4. ANIMAL COLLECTIVE Fall Be Kind [EP]
5. WILD BEASTS Two Dancers
6. THE MANTLES The Mantles
7. RAIN MACHINE Rain Machine
"
While the music is both heartfelt and complex, in the end one can't help thinking Rain Machine is merely the songs Kyp Malone could never convince TV on the Radio to record.
"
--GT Wrobel, "GT's Show," Sunday 12-1 p.m.
8. JON AND ROY Another Noon
9. WHY? Eskimo Snow
10. DODOS Time To Die
"Totally grows on you! Frightened Rabbit meets Vampire Weekend.
"
-- Emi Koch, "Girl, Please," Fri. 4-6 p.m.
11. YO LA TENGO Popular Songs
12. SURFER BLOOD Astro Coast
13. TOM WAITS Glitter And Doom Live
14. BEST COAST "When I'm With You" [Single]
15. ANTLERS Hospice
16. CASS MCCOMBS Catacombs
17. FLIGHT OF THE CONCHORDS I Told You I Was Freaky
"Hilarious genne odyssey, though some tracks don't translate too well to CD."

--Gerard McCarthy, "Artists in Exile," Fri. 12-2 p.m.
18. COLD CAVE Love Comes Close

"Sounds like Joy Division. Inventive and intelligent synth pop but too cold and
droning to really connect with.
" --Jared Iversen, "Jive Talkin," Thurs. 12-2 p.m.
19. WALE Attention: Deficit
20. BUILT TO SPILL There Is No Enemy
21. LITTLE GIRLS Concepts
22. FLYING MACHINES Flying Machines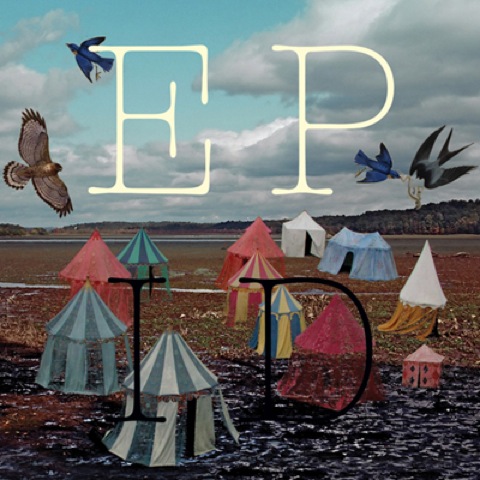 23. ELVIS PERKINS IN DEARLAND The Doomsday EP
"The end of the world has never sounded so joyful. Raw, eager vocals and folk-rock rhythms make this one of the most pleasant apocalyptic albums ever."

--Caroline Klibanoff, "Melodious Intoxication," Thurs. 10-12 a.m.
24. BLAKROC BlakRoc
25. SWELL SEASON Strict Joy
26. EXTRA GOLDEN Thank You Very Quickly
27. SPIRAL STAIRS The Real Feel
28. VIVIAN GIRLS Everything Goes Wrong
29. VULTURE WHALE Bamboo You [EP]
30. BAD LIEUTENANT Never Cry Another Tear